Greetings everyone!!
Sugar pine cones are in stock.
Our Sugar Pine Cones are
9-19 inches (23-46 cm)
Shipping within the US only, no International sales.
Look at the size of this
sugar pine cone!

Tina in the sugar pine forest
Decor ideas for our sugar pine cones: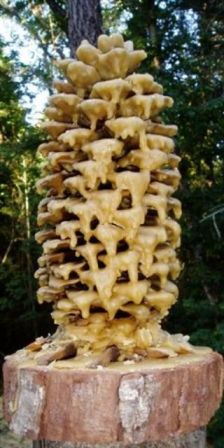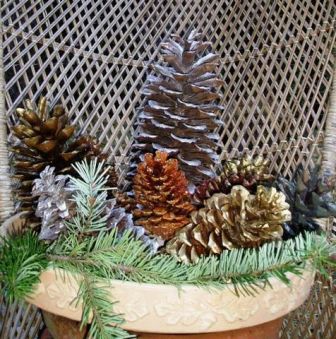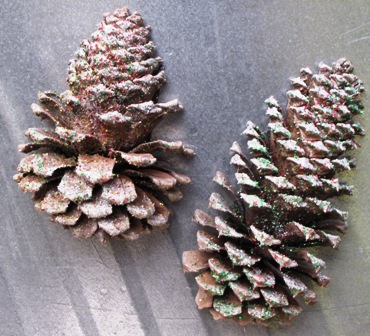 glittery cone magnets
To see our sugar pine cones, click here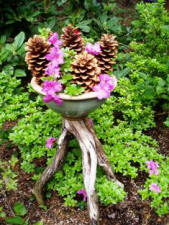 (Manzanita stand, above, 24" tall, $75)
SOLD
* * * * * * * * *
We have had a lot of fun gathering our products and presenting them to you here. Our hope is that you will enjoy browsing our website. Be sure to get in touch with us if you have any questions or comments
With love, Mar and Tina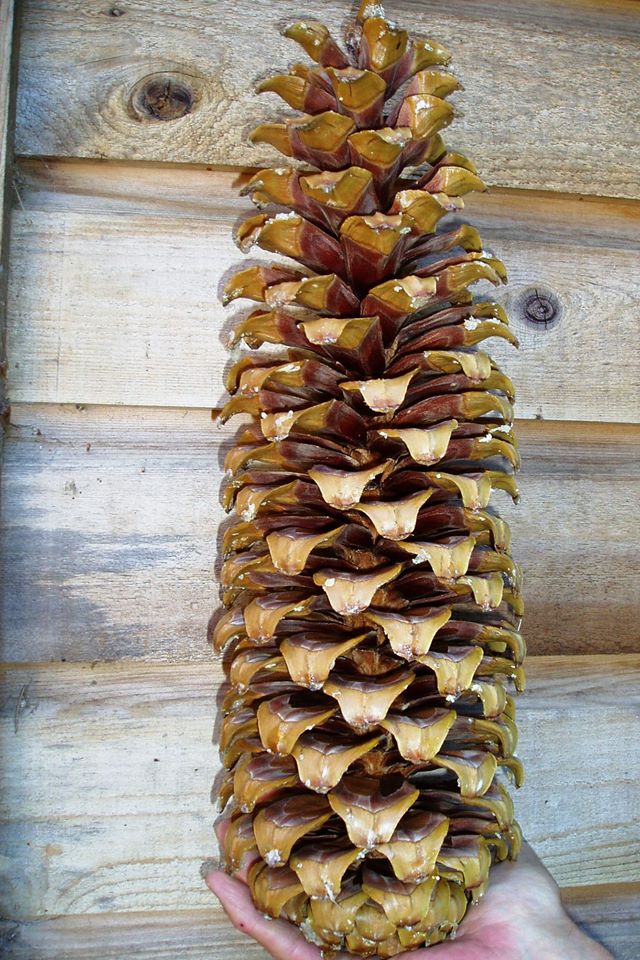 Our Products...


Southern Oregon's famous Sugar Pine Cones
are truly spectacular. They are available all year around.

Learn More ...

Check out the baskets Tina found in Morocco: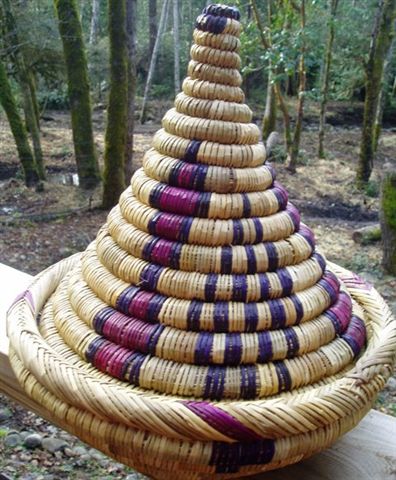 Our One World Baskets are handmade by villagers around the world.

To see a short video of Tina in the Moroccan marketplace with our basket makers, click here:

Our Items from Around the World


page is filled with some very unusual items.

Learn More...


* * * * * * * * * * * * *


Potpourri & Sachets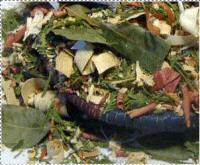 Bring the soothing scent of the Pacific Northwest forest into your home. Our hand-blended ingredients are organically grown or wild crafted and the fragrance is fresh and woodsy.
Learn More...
* * * * * * * * * * * * *







Himalayan nomads hold the secret to one of the world's softest and most valuable wools ... not cashmere, merino, or vicuna, BUT YAK!

Our Himalayan sweaters are 100% soft yak wool. They have a soft cotton lining, big pockets, and zippers.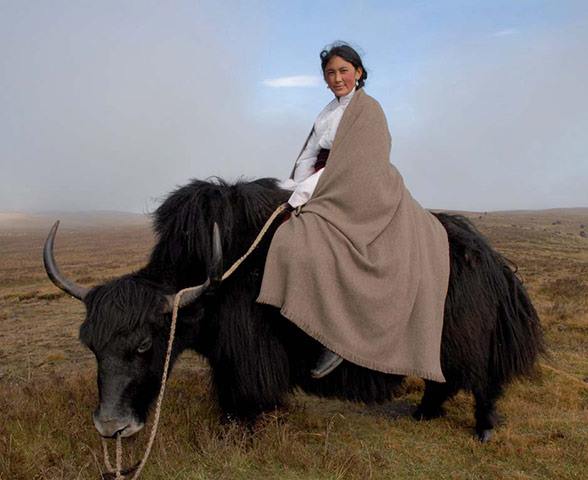 Himalayan yak, from high on the Tibetan Plateau